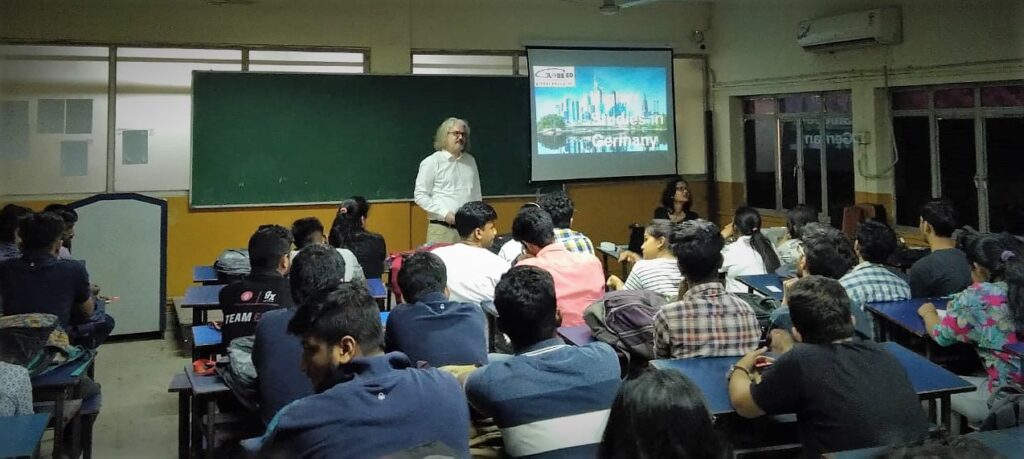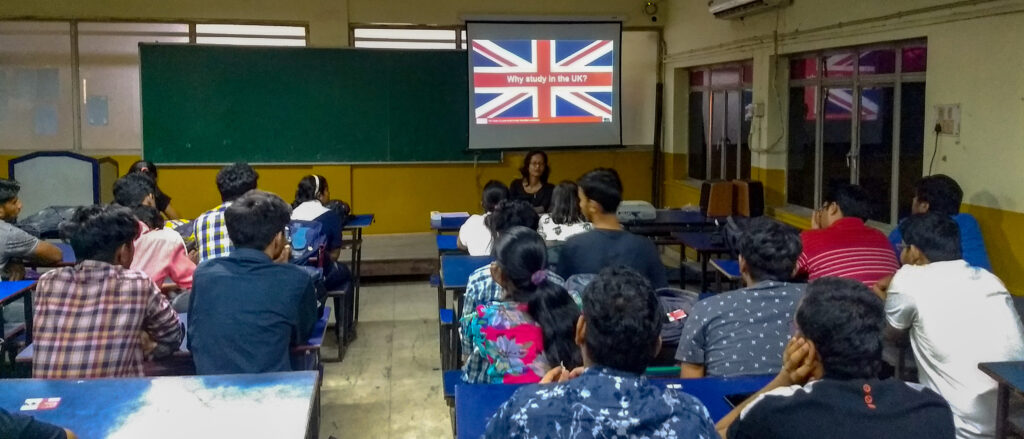 How does an international degree enhance one's career possibilities? Are there chances to find a job in the UK and in Germany after your studies? And how can one finance one's stay abroad? These were some of the questions discussed in the workshop "Study Abroad" hosted by Globe Ed on 2nd March 2020 at Techno India University, Salt Lake. The workshop was attended by more than 60 students interested to learn more about higher education abroad.
Dr. Hans-Martin Kunz, ex-Lecturer Heidelberg University, Germany, mentioned that the number of Indian students in Germany has tripled over the past few years due to the increasing number of English language postgraduate programmes in the fields of science and engineering. Because of its strong, export-based economy and its aging population Germany is currently searching for high skilled workers which makes it an ideal destination for students seeking to work abroad.
Professor Subhamoy Bhattacharya, who holds the chair of Geomechanics at the University of Surrey, UK, talked in a video presentation about the MSc Advanced Geotechnics and the excellent career possibilities in the fields of civil engineering, discussing especially structure and bridge engineering and offshore wind farms.
Smriti Kunz, education enthusiast and co-founder of Globe Ed, led us through the workshop and explained to the students the recently introduced post-study work permit as well as the new point-based immigration system in the UK.