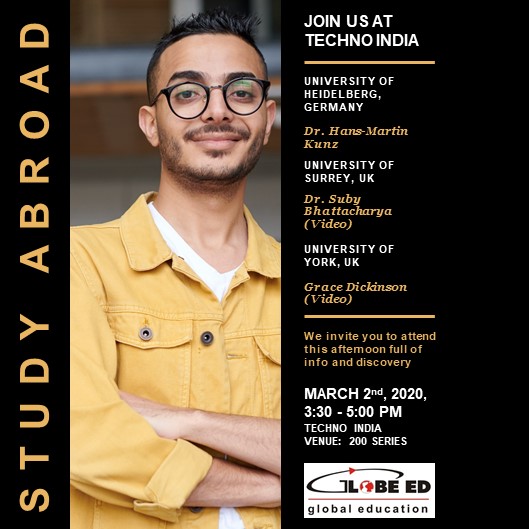 We, Globe Ed, are coming to your college with an exciting opportunity to learn about study and work in the UK and Germany. You will be listening to academic representatives talk and will also have the chance to ask questions. So join us for an interactive session full of information and discovery.
Program details:
1. Brief introduction to Globe Ed
2. Dr. Hans-Martin Kunz
Former Professor
Heidelberg University, Germany
Talk: on the education system and opportunities in Germany
3. Professor S. Bhattacharya
Head of Civil Engineering Department
University of Surrey, UK
Talk (via video): on the courses and opportunities in the field of civil engineering
4. Q&A We are looking forward to meeting you all.