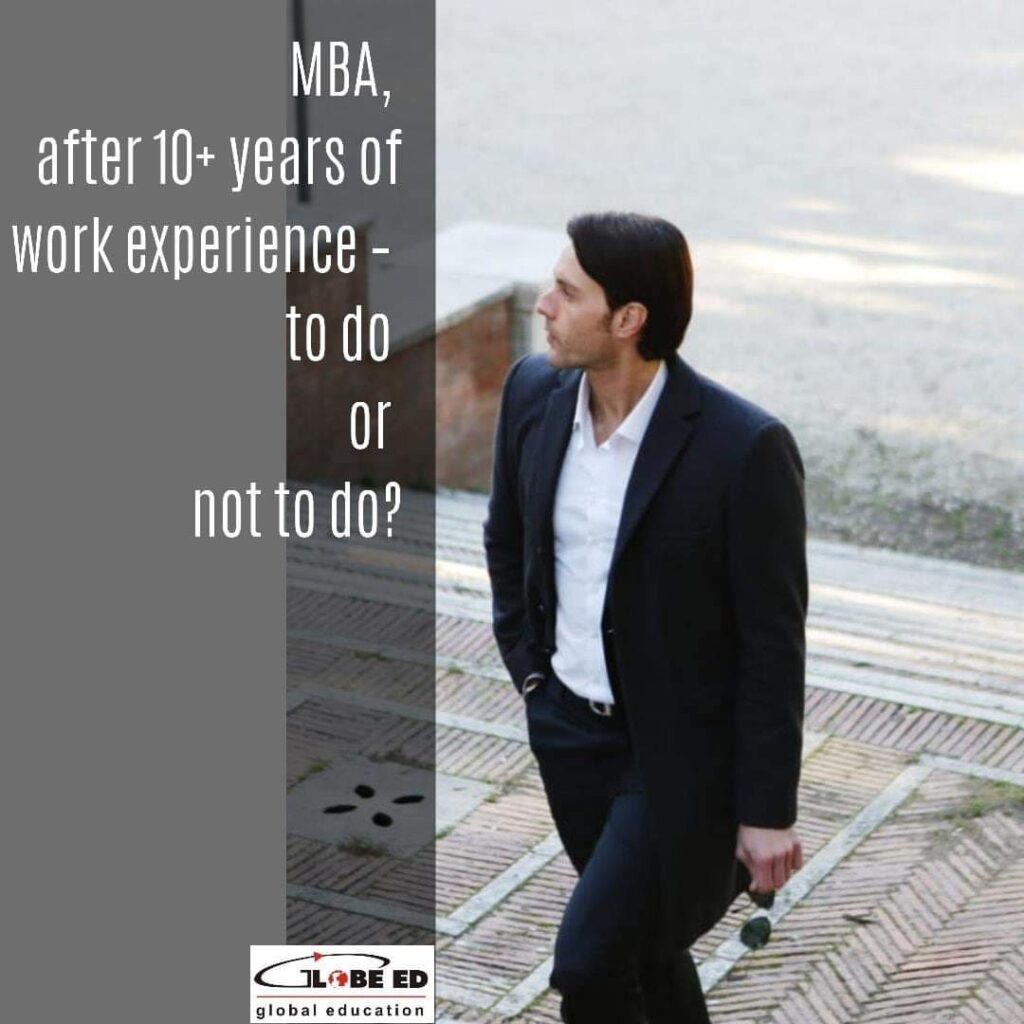 It is a dilemma for those who have crossed the age of 30 and have 10 or more years of work experience. The usual experience required for an MBA is 3-5 years. You can stretch this to 7-8 years. But if you have 10 or more years, many business schools will question your 'late waking up'. If you have good reason for such delay, it would be imperative for you to explain it in the application. What the business schools will also consider is your career trajectory. If you have taken more time to achieve what others have in fewer years, it will go against you. No school will want students who might slow down the class. Besides, universities would not want to hurt their class employment rate on which their rankings depend.
An MBA is for either attaining leadership positions in the same industry or when you want a shift in your career. The latter would mean a movement below your current level. So you might want to think if you are willing to start again, so to speak, at this point of your career.
Another factor to keep in mind would be the opportunity cost of taking the break and the cost of the MBA. At this age, how much more can you expect to increase your salary post MBA? Would companies prefer a younger and more energetic mind with lesser familial constraints or someone with greater experience?
Whether you should do the MBA after 10+ years of work depends upon your individual needs and situation. When choosing where to apply to, think about what your personal goals are and if the university matches them.
Several business schools in the UK and Europe accept advanced careers. As an alternative, if you have outstanding achievements, you can choose to do one of the elite programs, MIT Sloan Fellows Program, Stanford MSx, the LBS Sloan or the Nanyang Fellows MBA programs of one year duration. These are more advanced and rigorous with a very small cohort. Company sponsorship is largely the way to fund this expensive program.
If you would like advice based on your personal circumstances, do get in touch with us.